Only the best in terms of quality of raw materials, technological advancement of production processes, refinement of control and updating in the regulatory field.
Our research is constantly evolving, in order to offer high-level solutions to the complex questions that the market poses.
We therefore offer a very wide choice of tested products, which are constantly accompanied by new solutions with a very low environmental impact.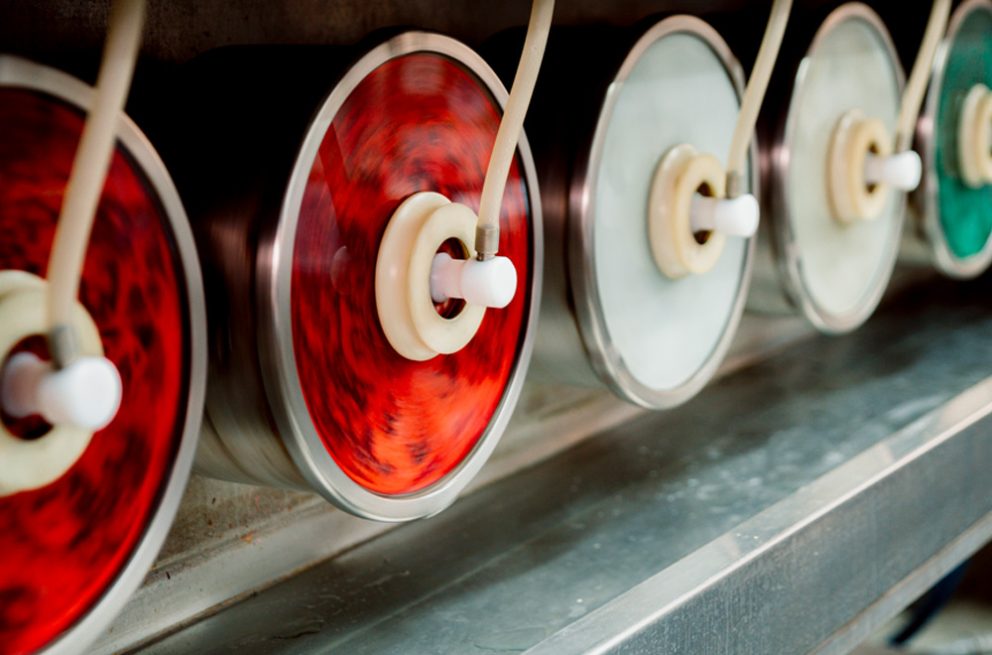 Colometry, another fundamental pillar of our offer
The in-depth knowledge of colorimetry is another fundamental pillar of which GSC can offer to customers. Our technical department offers a very high level of service, from the result of intensive and continuous training, both theoretical and in the field, as well as collaborations with the main manufacturers of spectrophotometers in the world.
GSC Group Academy
What is colour and how colorimetry is used in tanning practice is what we talk about with our clients and school students during our academic courses.
Metal Free
Characteristics reported in these data sheets are merely indicative. Updated product specifications are available upon request.
Metal Free
A new range of pigments suitable for finishing Metal Free leathers.
Contact us
Fill in the form to receive more information